Wedding Gowns & Wedding Gown CleaningAmherst, NY, Buffalo, NY, Tonawanda, NY, Kenmore, NY, Williamsville, NY, Cheektowaga, NY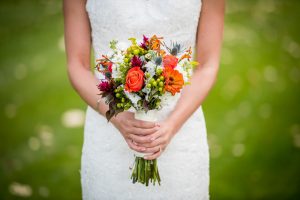 You devoted a great deal of time choosing the perfect wedding gown.  It is probably the most expensive garment in your closet and a big part of your memories of your special day.  Trusting the care of your wedding gown to Aladdin Cleaners is the best way to preserve its color, fabric, and shape.  With proper cleaning, your gown will remain a keepsake in pristine condition.  Utilizing proven techniques, our specialists clean, press, and package your garment, ensuring your gown retains its original beauty.
Reliable Wedding Gown Care & Cleaning Service
Drawing from extensive experience, our professionals meticulously inspect your gown, identifying the materials, embellishments, and any stains or issues.  While the gown may appear in perfect condition, hidden stains can turn brown over time and cause irreparable damage.  By customizing a specialized cleaning procedure for your specific gown, Aladdin Cleaners provides lasting results.  For the care your wedding gown deserves, trust the experts from Aladdin Cleaners.  Quality Dry Cleaning in Buffalo and Western New York since 1939.
Wedding Gowns • Wedding Gown Cleaning